Sick Kreuziger: If you have a pink jersey in a team, you do not want to give up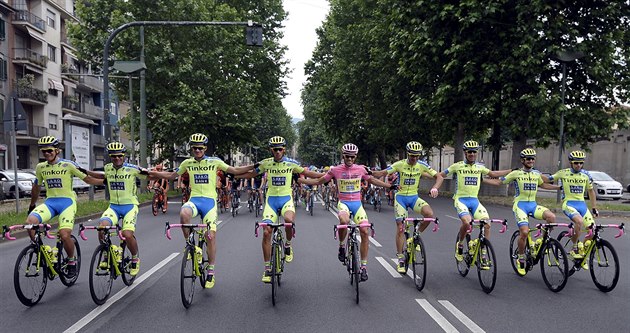 He stayed in the Top 10 for two weeks, but he started to lose more from the 16th stage to Aprique.
First of all, because after Contador's defect his team sacrificed it and pulled back to the Spaniard, Kreuziger had to almost squeeze his soul in the valley before Mortirol. The Long Mile has drawn its pace to reduce its loss to the biggest competitors as much as possible.
With such an uproar, he has pumped too much under Mortirol – and he has arrived 27 minutes later with the man. >
But soon it was worse. He got sick with intestinal flu.
"What I ate did not last for half an hour," he wrote in Milan's target. "So the stages that followed were very difficult for me. I had no power at all.The seven-hour stages simply do not get too much energy without much energy. Luckily, I've always come to some end of it. But at the Cervinia stage, if Alberto was not in a pink jersey, I would have gotten off the bike. "It was Kreuziger's 12th Grand Tour career. Of the past, he has four placements in the Top 10, including the 5th Tour and Giru. On the contrary, he did not reach the goal once, at Vuelta 2013.
"I packed that time because I was madly frozen," he remembers. "Otherwise, I've always had a bad day or two days, but I've always got to deal with it. But this was really serious with me, in the early days of illness, I also had a slight fever.But, as I say when you have a pink jersey in the team, you do not want to give up. "
In total, he took the 28th place with a loss of 1:47 hours on the winning team leader Contador. So he looks at Giro from two different angles. "As a team, of course, we have to be satisfied, the team was perfect from the initial team time to the last stage when we were back with Alberta in the first place."
But for himself…
"…so of course, since Alberto was pricking and I got sick, it was a bit downhill with me. But I still hope that the Giro will be positive for me in the direction of Tour.I believe that everything will go well (in June arbitration) and I will be better at Tour. "